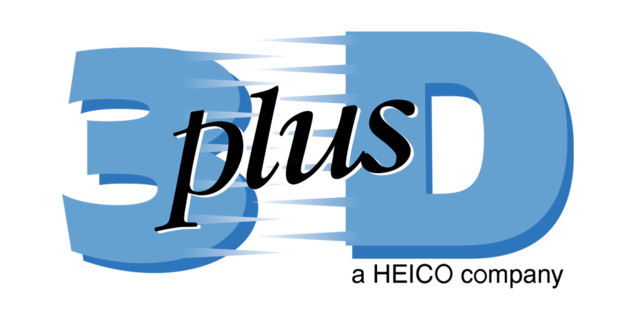 3D PLUS
3D PLUS is a world leading designer and manufacturer of high reliability electronic components. We offer a large range of space qualified products including memories, IP cores, interfaces, CMOS cameras, power supply solutions, computer cores, peripherals and more complex System in Package (SiP).
Patrice BENARD
Marketing Director
Wissam MOUALLEM
Regional Sales Manager
France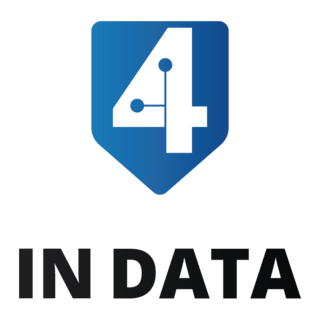 4INDATA AINTELLIGENCE WHO INNOVATES
4indata is an AI editor and offers several patented APIs which allow / Automatic generation of text content that can improve visibility in search engines / detection of personal and professional risk / Semantic analysis of text or image content for competitive intelligence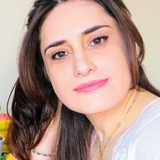 Fatemeh ANSARI
Co-Founder
France
6NAPSE
6NAPSE provides for aerospace in his Test Center specific vibratory tests for qualification (Safran Agreement) under cleanless class ( V964 shaker in ISO8). Our laser vibrometry means are dedicated to the sensitive parts of space and allow very good levels of correlation.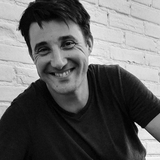 Fabrice FOUQUER
Commercial Director
France
AAVID THERMACORE EUROPE LTD
AAVID THERMACORE EUROPE LTD, Thermal Division of BOYD Corporation
Aavid are experts in thermal management of high end electronics and offer in-house design, manufacture and test of thermal technologies including heat pipes, high conductivity encapsulated graphite spreaders and liquid cold plates Heatpipe caloduc ESA qualified K-core Pyrolytic graphite APG AGHP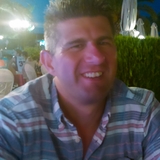 Sebastien MAREDJ
Technical Sales Engineer
United Kingdom

ABAE
Remote Sensing, Telecommunications and Navigation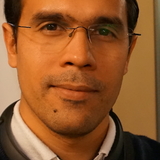 Mariano IMBERT
Commercial Director
Venezuela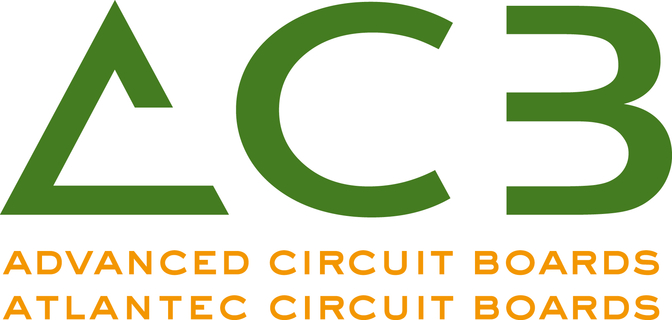 ACB
We are a PCB manufacturer based in Belgium and France, ESA & Nadcap qualified with a strong reputation of high technology and high reliability mannufacturing and NPI.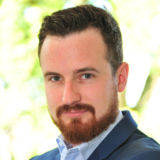 Kevin TASTETS
Sales Manager
Belgium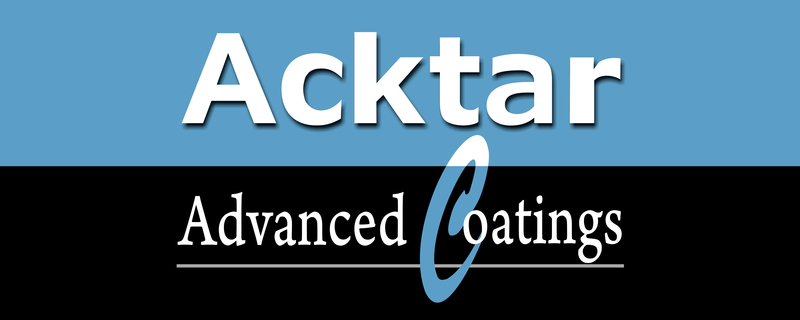 ACM Coatings GmbH ( subsidary of ACKTAR LTD.)
ACM ist the German subsidiary of Acktar Ltd. and its production & sales partner in Germany and Europe. Acktar is the world leader in ultrablack, light absorbing coatings and materials. AcktarBlack™ coatings are the Gold standard in space and other demanding high-endapplications.
Alexander TELLE
CEO / Chief Executive Officer
Germany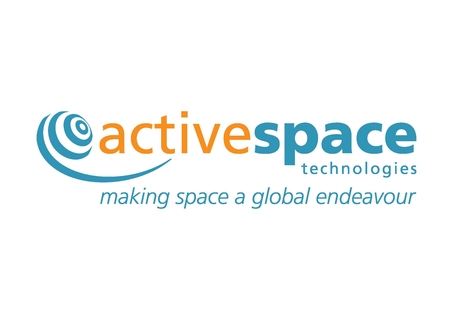 ACTIVE SPACE TECHNOLOGIES
Active Space Technologies is a European based company operating in space, aeronautics, nuclear, defence, and industry. Active Space Technologies offers bespoke electro-mechanical systems for extreme harsh environments, such as instruments and mechanisms, actuators and wireless sensing systems.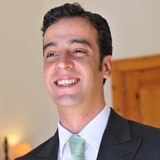 Filipe CASTANHEIRA
Sales Manager
Portugal

AD INDUSTRIES
High Performance Composite / ADI composites - Carbon antenna support structures - Carbon tubes & beams for antennas - Carbon rods with titanium and fittings - Instrument support panels - Battery structure with metallic heat pipes - Launch vehicle structural parts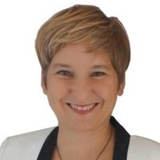 Sandrine LASSERRE
Development Manager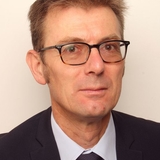 France
Aderly-Invest in Lyon
Aderly-Invest in Lyon advises and supports companies in their development projects in the Lyon region : 2nd French Metropolis. Each year, more than a hundred companies choose Lyon to develop their business, meet a strategic need and enjoy an exceptional work environment.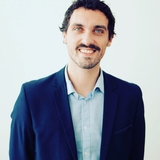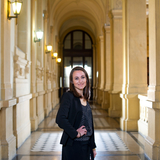 Corentine MAUGAT
Project Manager
France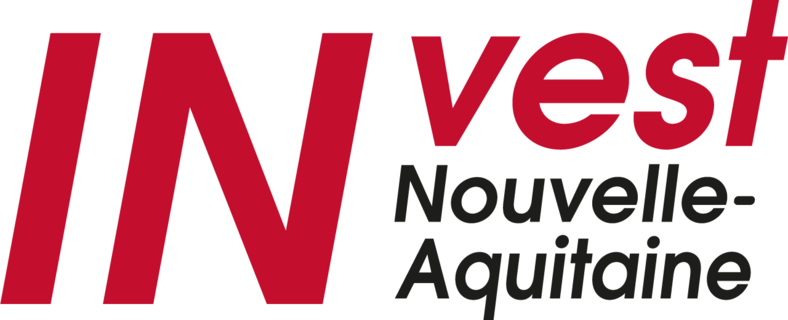 Regional Development & Innovation Agency of the Nouvelle-Aquitaine Region.
We help companies opening new business activities in the Nouvelle-Aquitaine Region: we can present the business opportunities, the real estate, the public policies, we also study the financial programs available for your project in our region. Our services are free for companies.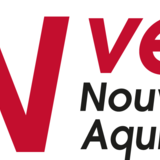 Florent GEMEHL
Commercial Director
France

Advantage Central Asia
Advantage Central Asia initiates, attracts financing and accompanies international business projects in Western Europe, Uzbekistan and Kazakhstan. We analyze the markets of Western Europe and Central Asia, provide export supplies, select the best partners and manage projects.

France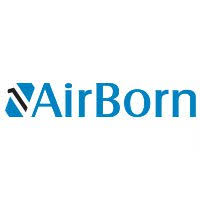 AirBorn
AirBorn components are a part of many historical space applications. Beginning with the Apollo missions and extending into the Voyager I & II space vehicles, Space Shuttles, International Space Station, Hubble Telescope, Mars Rovers and innumerable Earth-orbiting satellites.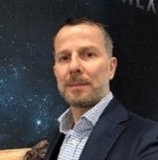 Luca ROZZONI
Sales Manager
Frederic DUPONT
Regional Sales Manager
Nick BAILEY
Technical Manager
United Kingdom

Airborne Aerospace
Development and manufacturing of affordable composite structures for (new)space: satellites and launchers. http://publications.airborne.com/space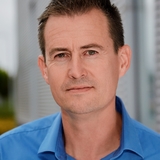 Sandor WOLDENDORP
Development Manager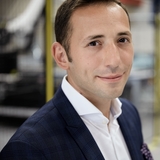 Burak CAKIR
Sales Manager
Netherlands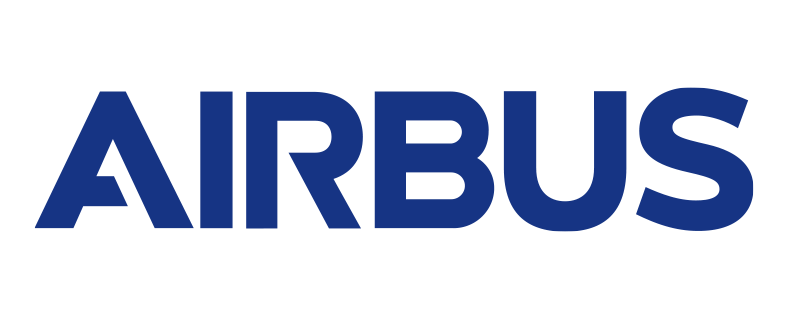 AIRBUS
Aeronautical Construction
Thierry BRUGIDOU
Development Manager
France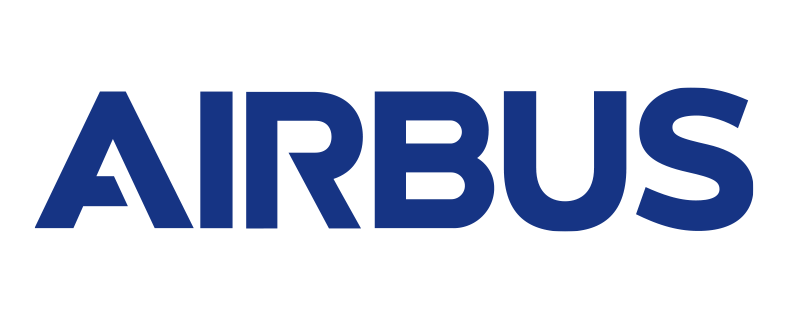 AIRBUS
Airbus is an international pioneer in the aerospace industry. We are a leader in designing, manufacturing and delivering aerospace products, services and solutions to customers on a global scale. We aim for a better-connected, safer and more prosperous world.
Germany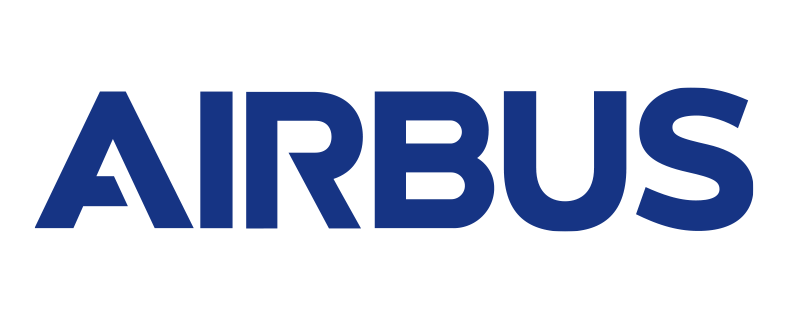 AIRBUS
aerospace manufacturer and services director of the Airbus ATR program
Laurent LE MOULLEC
Development Director
France

Airbus Defence & Space, Ground Systems
Business development satellite constellation projects
Pierre HAYAERT
Project Manager
France

Airbus Defence & Space, Innovation, Partnership with Start-ups
Aerospace Industry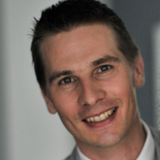 Matthieu LYS
Open Innovation Director
France

AIRBUS DEVELOPPEMENT
As Regional manager of New-Aquitaine for Airbus Développement, I look after open innovation and support for our industrial sites, and in charge of territorial, social, environmental missions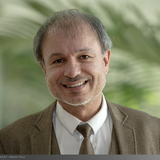 Yvon GAUBERT
Division Director
France

Airbus Oneweb Satellites
Design and manufacture of satellites at high-volumes for constellations
Loïc MARTINEAU
Sourcing Manager
France
Algodone
Cybersecurity: Algodone develops a unique solution of Embedded cybersecurity. It can be used in any object embedding Advanced electronics ranging from IoT to autonomous vehicles to med-tech products. In the space industry we have customers in the Aerospace and drones sectors.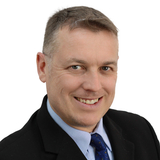 Christophe BALLAN
Commercial Director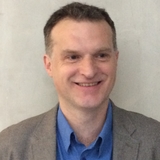 Jerome RAMPON
CEO / Chief Executive Officer
France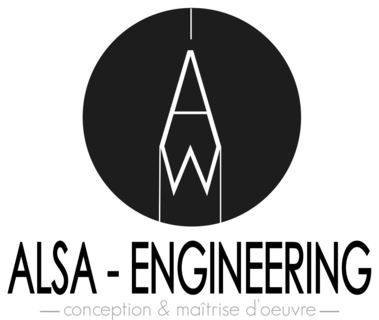 alsa-engineering
Project management in construction Developed a computer tool to reference all the equipment in a building subject to monthly, annual maintenance, etc. For SMEs and SMIs.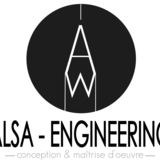 David PREAU
CEO / Chief Executive Officer
France

End2End satellite mission solutions and technology related
Alén Space provides business solutions based on cubesats (nanosatellites and microsatellites). We design, manufacture, launch and operate small satellite constellations. We accumulate 12 years of experience in the development of satellites, combined with cutting-edge technology and processes.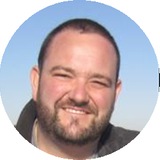 Guillermo LAMELAS
CEO / Chief Executive Officer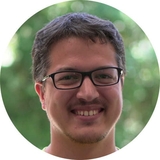 Alberto GONZÁLEZ
Co-Founder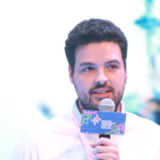 Antonio VÁZQUEZ
Co-Founder
Spain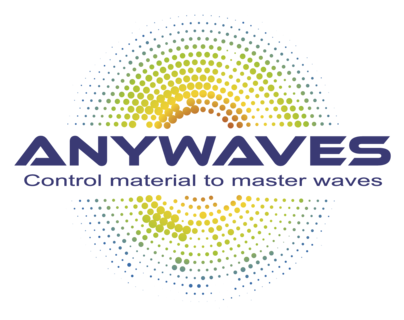 ANYWAVES
ANYWAVES offers miniature high-performance antennas and manufacturing for Satellites' constellations. - SmallSat S-Band Antenna for TT&C (COTS) - SmallSat X-Band Antenna for Payload Telemetry (COTS) - SmallSat GNSS All-bands Antenna (soon) - SmallSat Deployable Antennas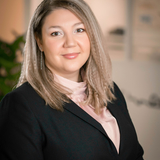 Ksenia SHARSHAVINA
Technical Sales Engineer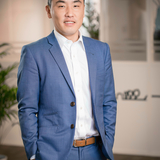 Gregory BEDDELEEM
Commercial Director
France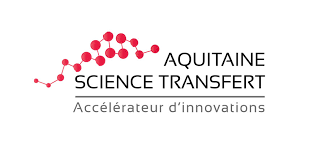 Aquitaine Science Transfert (SATT Aquitaine)
Licensing out in optics, photonics, materials & mechanic technology Project under development - 3D hybrid micro metal printer - Process for improve glass durability and hardness -Vibration assisted machining in spindle or UPA - Method for create planar microlens array ( MLA) or diffractive
Matthieu AYFRE
Development Manager
France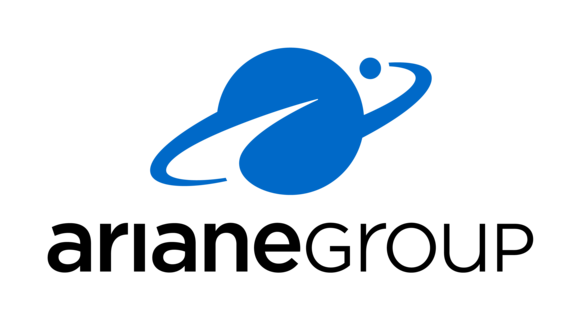 ArianeGroup
xxx
Laurent MAZO
Purchasing Manager
France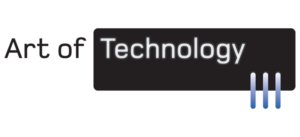 ART OF TECHNOLOGY AG
We specialise in the design, development & miniaturisation of complex electronic devices & embedded systems for medical devices, intelligent implants, data communication systems, space-flight applications and other extreme environments where exceptional reliability is required.
Paul SPHIKAS
Sales Manager
Switzerland
ARTADYS (operate ARTADYSFLEET to cover « Urban Markets »)
ARTADYS address local Mass Subscribers
Innovation: Local Area of Interest: Artadys embed processors in satellites with the objective to launch ARTADYSFLEET to cover urban markets and deliver Personal Satellites. There are no private satellites business in France doing that, neither in Europe.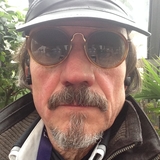 Cristian BEZA
Partnerships Manager
France

Arts et Métiers Business Angels
BAN (Business Angels Network) in France, réseau de business angels en France (à Paris, Lyon, Bordeaux/Toulouse, Aix/Marseille, Metz/Strasbourg, Lille, Vanne)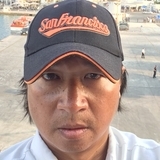 France
AT Space GmbH
+ Production of metallic and ceramic components for satellites made from advanced materials + Heat sink materials based on metal-diamond + Components for thrusters + Development of advanced materials + Components made by additive manufacturing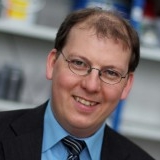 Austria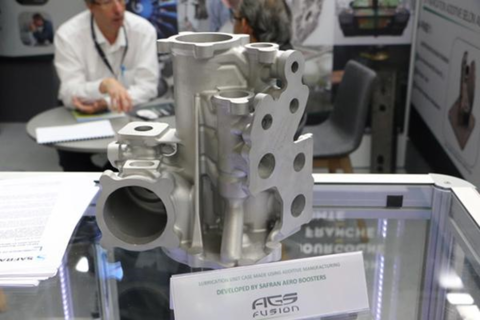 ATS
REALISATION DE PIECES PAR SOUDURE LASER / TOLERIE FINE DE PRECISION / IMPRESSION 3D METAL POUR PIECES COMPLEXES / USINAGE MECANIQUE DE PRECISION UGV 5 AXES / DECOUPE PAR JET D'EAU 5 AXES / DECAPAGE PAR JET D'EAU 5 AXES / USINAGE PAR ELECTRO-EROSION / SOUDAGE LASER MULTI-AXES / MONTAGE - ASSEMBLAGE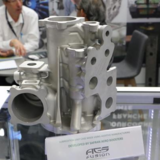 Olivier DHALLUIN
R&D Engineer
France

AUCOTEC AG
AUCOTEC develops engineering software for the complete life cycle of your projects. We achieve the interconnection of corporate processes with its unique cooperation platform. Engineering Base is the consequence of our wide experience and database driven concept.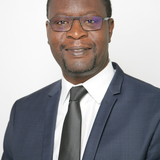 Djibi DIA
General Manager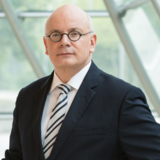 Sven MOLLER
Key Account Manager
Germany

B.A.D.G.E
As business angels we are investing for start-ups first steps ( bêta, demonstrateur,..). start ups must offer high techical innivation and a coherent management team.
Jean-francois DESPLAT
Partnerships Manager
France

BEHRING
BEHRING is a Paris-based law firm with a dedicated practice for space activities, both for regulatory and transactional purposes. BEHRING also advises on TMT matters such as sector specific regulations, intellectual property, personal data and export-control regulations.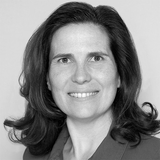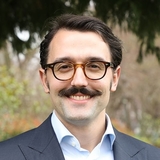 France
Beyond Semiconductor
High-tech company. Licensed hardware IP cores (processors, security cores and oth.) to leading semiconductor companies. In house developing of PCBs, HDL design, Firmware and Software for own security products. Present in semiconductor, automotive, military industry... Focused on IT security.
Primoz ZAGAVEC
Project Manager
Slovenia

Bishop GmbH / Bishop Aeronautics Inc
Engineering Design of Launcher Structures & Seperation Systems Digital Electronics for Satellite & Launchers Satellite Structures, Mechanisms & Mechanical Equipment Satellite Communication Equipment Satellite Equipment Supplier of Kick Stage Avionics, Software and AOCS, also Spaceplane project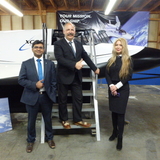 Peter BISHOP
Commercial Director
Germany
BOROSPACE s.r.o.
Our company is committed to developing safe, hybrid wax-based rocket engines, as future propulsion units should be safe to manufacture, store and exploit, while being environmentally friendly - for suborbital rockets, kick-stages and propulsion for extreme thermal conditions - deep space missions.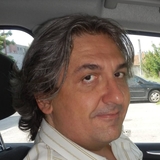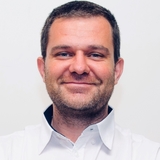 Miroslav ROZLOZNIK
R&D Director
Slovakia

BOSCH MONDEVILLE : SOUS-TRAITANCE ÉLECTRONIQUE
For more than 50 years, the name "Bosch Mondeville" has been associated with innovative services and groundbreaking electronics in many fields. Bosch Mondeville offers a range of EMS services from engineering to electronic manufacturing, for both small and large series.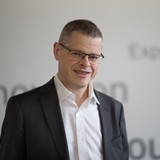 Bertrand EVRARD
Sales Manager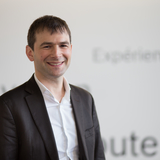 Matthieu BEX
Sales Manager
France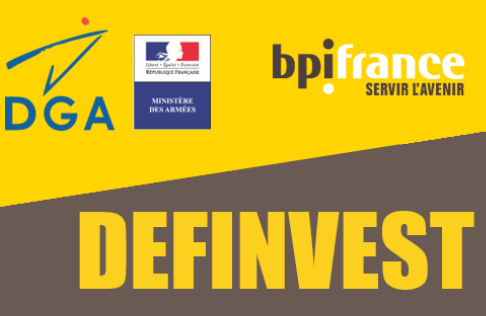 Bpifrance Investissement / Definvest
Definvest is a specialized equity fund focused on startups and SMEs regarded as strategic for french armed forces equipments. It invests between €500k and €5M alongside private investors for all type of equity operations (seed, growth, risk, development, transfers,…)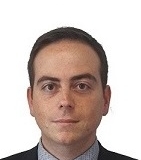 France
Brimatech Services GmbH
Brimatech is a market research and consulting company focusing on the space domain. Since 2011 we have been the ESA Technology Transfer Broker in Austria. But we also identify promising competencies and technologies for Space Spin-in. In socio-economic studies we show the added value of Space.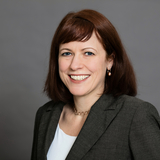 Susanne KATZLER-FUCHS
CEO / Chief Executive Officer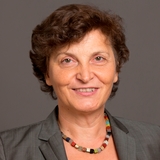 Austria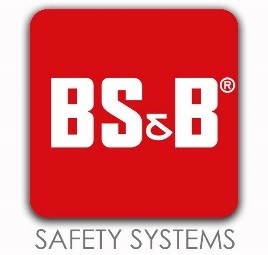 BS&B Safety Systems
Manufacturer of rupture discs and PRESSURE SAFETY DEVICES (OVERPRESSURE RELIEF or ACTIVATION) for OEM, Aerospace, transportation and energy industries. Development of rupture discs, flame arresters, Industrial explosion PROTECTION SOLUTIONS. Custom engineered solutions to meet customer requirements.
Max BUGLIOSI
Development Manager
Ireland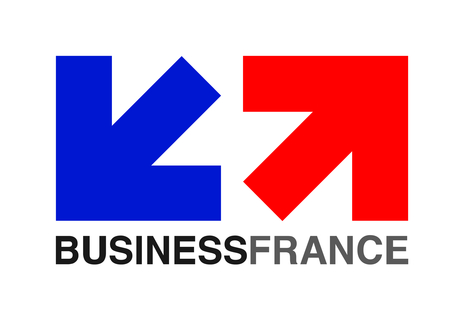 Business France
Business France is the national agency supporting the international development of the French economy, responsible for fostering export growth by French businesses, as well as promoting and facilitating international investment in France. For further information, visit: www.businessfrance.fr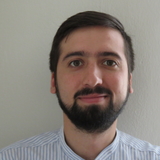 Jean-michel REPELLIN
Consultant
France
CADINOX, SA
Since 1966 we detail design and manufacture complex mechanowelded components in high precision and big sizes in stainless steel, carbon steel and alluminium. Onder one roof concpet: 10.000 s.m to perform design, cutting, forming, assembly, welding, final machining, testing and surface finishing.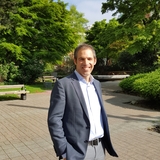 Andoni ISASTI
CEO / Chief Executive Officer
Spain
CALLISTO FRANCE SAS
Callisto, part of the Celestia Technologies Group, designs, manufactures and markets no maintenance cryogenic LNAs to improve Ground Station Noise Temperature (NT). We are expert in Radio Frequencies and Cryogenic Systems, we also provide a set of service for Space Agencies & commercial industry.

Frédéric ALLÉTRU
Sales Manager
France

CapDecisif Management
CapDecisif Management is an independent Venture Capital firm investing in early-stage companies, mainly in the digital and healthcare sectors. Since its inception in 2001, CapDecisif Management has backed over 80 companies in Western Europe, while generating consistent returns for its investors.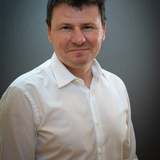 Olivier DUBUISSON
General Manager
France

CapDecisif Management
CapDecisif Management is an independent Venture Capital firm investing in early-stage companies, mainly in the Tech, Digital, Healthcare and NewSpace sectors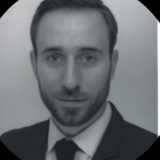 France

CARPENTER TECHNOLOGY EUROPE
Leading manufacturer of high-performance specialty alloy-based materials and process solutions for critical applications. Our Carpenter Additive division offers powders developed specifically for 3D printing, powder Management and handling solutions and Contract Manufacturing services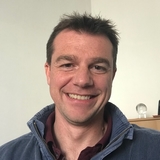 Pierre-yves DIRICK
Sales Manager
Filip VAN WEERELD
Development Manager
Belgium